About us
We lead forward-thinking disaster solutions
At corporate2community (C2C) we are leaders in private sector contribution in the before, during and after stages of all types of disasters. 
As a purpose-led business our focus is:
Building resilient businesses
Helping communities thrive; and
Leading collaborations
We build long-term relationships with Government, Industry, SMEs & micro businesses and communities in Australia and around the world.
Our collective of local, national and international experts bring experience in disaster risk reduction, organisational resilience, community relations, stakeholder engagement & social capital building, strategic advisory and partnership development.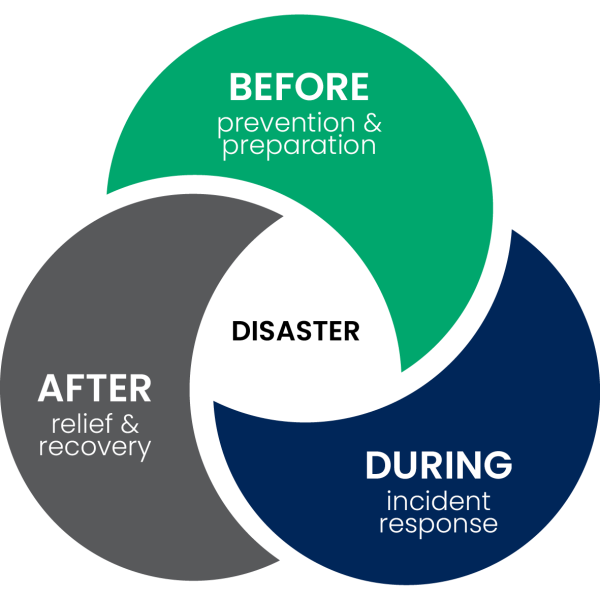 Building Resilient Businesses
The ability to build resilience to more frequent, more destructive and compounding disasters is vital to the economic and social wellbeing of any organisation.
We assist your organisation to establish holistic business-as-usual approaches, so its people, property and profits thrive, not just survive the many future impacts to come.
Bigger than traditional business continuity and risk management approaches, C2C will challenge your processes and policies across all business functions from a disaster resilience and community resilience lens.
Our full-spectrum service is a Disaster Resilience Organisation Plan enabling organisations to understand, identify and mitigate both internal and external disaster risk reduction vulnerabilities – and establish business as usual approaches for future success of your organisation.
C2C Services:
Resilience mapping
Risks & gaps identification
Policy and procedure audits
Disaster Risk Reduction education
Disaster Risk management
Business continuity
Leadership & governance
Performance monitoring & evaluation
C2C Solutions:
Solutions for Corporates
Solutions for Small Biz
Helping Communities Thrive
Every business has capabilities that can help communities prepare for, prevent, respond to and/or recover from natural and unnatural disasters.
The challenge is knowing what your 'shared responsibility' role should be and informing your employees and customers of your commitment for when they will need you most.
Our team at C2C have first-hand experience of impacted communities from personal involvement in global disasters to leading front-line responses for those in need.
Driven by a community-needs lens, we enable businesses to benefit from greater contribution to thriving Australian communities – both in the good times and the bad.
C2C Services:
Capabilities mapping
Community needs matching
Policy & procedure updates
Volunteering programs
Community relations
Strategic partnerships
C2C Solutions:
Resilient Ready Communities
Strategic Disaster Giving
Group Coaching Programs
Strategic Disaster Giving
In today's environment customers and employees expect organisations to make impactful contributions towards social good.
At C2C we educate organisational leaders to identify if their corporate social responsibility (CSR) goodwill is helping or harming communities, while discovering new and existing opportunities beyond typical disaster relief.
We help the private sector authentically and transparently balance the commercial benefits of goodwill, alongside business capabilities and moral contribution to support those who need it most.
Our core focus is to upskill organisations to develop strategic approaches, processes and partnerships ready to activate before impacts occur, while providing internal support to CSR teams when goodwill programs are implemented.
C2C Services:
Activation advice
Disaster relief audits
10-step strategic action plan
Strategic partnerships
Risks & benefits matrix
Workplace, employee & customer giving
Grants programs
Policies & procedures
C2C Solutions:
Disaster Giving Collective for Corporates
Disaster Giving Collective for Community
Disaster Giving Collective for Government
Advance Leadership Capabilities
C2C creates business leaders in disaster readiness, response and recovery by upskilling and empowering individuals and teams across your organisation.
We focus on the positive impact that knowledge and preparedness can make towards the survival of your business and the communities you operate in and serve – before, during & after.
Our personalised approaches help executives, managers and grass roots operators to better understand the complex emergencies landscape and identify how greater contribution can be achieved from expanded understanding.
We focus on how your business can accelerate its participation in and contribution to the before, during and after stages of disasters; with an organisational resilience and community resilience lens.
By sharing research, theory, useable tools, monitoring and evaluation frameworks we build internal understanding, skillsets and toolkits driving positive results for your organisation.
C2C Services:
Executive coaching
Team building
Business case for change
C2C Solutions:
Consulting & Workshops for Corporates
Consulting & Workshops for Government
1:1 Advisory & Resources
Strengthening Connections
Connections build resilience, so the more connected you are, the more resilient you will be.
C2C supports organisations to identify and engage effectively with internal and external stakeholder groups including employees, shareholders, customers, competitors, government, agencies and communities.
We not only look at who your internal and external stakeholders should be, we identify then analyse current, traditional and new target groups including those with direct and in-direct (through consequences of impact) relevance.
The outcome is you have a better understanding across your whole organisation and/or within strategic business functions of who, why and how you should be connecting with – including benefits and measurements of success.
C2C Services:
Stakeholder identification
Connections mapping
Government engagement
Employee engagement
Customer engagement
Implementation support
C2C Solutions:
Grants, Advisory & Free Help
Consulting & Workshops for Corporates
Group Coaching Programs
Consulting & Workshops for Government
Thought Leadership Content
Organisations that proactively create content and drive sector-leading conversations will position themselves at the forefront of the disaster readiness, response and recovery space. At C2C we help you to build brand trust through online and offline thought leadership opportunities.
Whether you're looking to develop a whitepaper, host a sector leading forum or post consistent content on social media, we identify opportunities from across all your business units.
Our team are experts in generating and delivering compelling, targeted and measurable content for your brand – before, during and after all-hazard disasters.
C2C Services:
Thought leadership strategy
eBook, whitepapers & reports
Forums & events
Workshop facilitation
C2C Solutions:
Consulting & Workshops for Corporates
Consulting & Workshops for Communities
Consulting & Workshops for Government
Our social impact
Why our commitment is important to us
At corporate2community (C2C) we are a proud certified social enterprise.
Every day, we deliver towards our commitment of building resilient businesses, helping communities thrive and leading multi-stakeholder collaborations.
We achieve this by 'thinking differently' and 'doing differently' when it comes to before, during and after natural or unnatural disasters.
Read below to learn some of our social impact achievements.
C2C is an agile collective of local, national and international experts. We are committed to building local capabilities by employing local personnel for all community-based solutions.
Sue Wills
Project Lead - Blue Mountains
Catherine Thompson
Southern NSW Liaison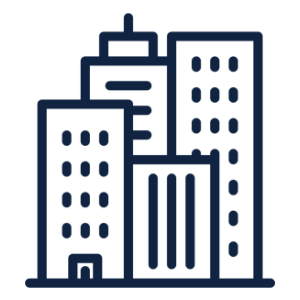 Business
We work with all businesses across all industries:
Critcial infrastructure
Non-vital
SMEs
Government
We work with all government departments & agencies:
Communities
We work with all communities including those with:
Common attachment to place
Common interests
Common charactistics
Our collaborative approach also regularly connects us to NGOs.
corporate2community (C2C) was founded by Renae Hanvin who identified the important role businesses can play in the disaster space while working as Head of Community Support & Projects at Australia's national postal service.
Leading the Australia Post major disaster community response to the 2013 Brisbane Floods and low-impact bushfires across four States, Renae quickly discovered gaps in business resilience, community resilience and collaborative partnerships within the sector.
After consulting to Emergency Management Victoria (EMV) providing a consequence multi-stakeholder lens to the Victorian Fire Management Strategy, Renae established C2C knowing the need for Industry, SMEs, Government and Communities to start thinking differently and doing differently before, during and after all-hazard disasters.
Renae's forward-thinking, holistic approach to disasters has positioned C2C as a thought leader in driving positive change across the sector and beyond.
While most focus is on natural disasters the reality is we live in a new world of interdependencies and innovation where the threat from unnatural disasters can be just as harmful.
As a result, the everyday threats to our communities and businesses exists not only from bushfires, drought, floods and pandemics but also from the likes of biosecurity, cyber attacks, industrial incidents and acts of terror.
Disasters are becoming the new norm, yet we still approach them in a traditional way – in silo.
At C2C we always take an all-hazards approach because more than 80 % of the processes associated with the preparedness, response and recovery for one type of impact will be relevant to every other.