Doing Disasters
Differently
We are leaders in private sector contribution
before, during & after disasters helping corporates,
SMEs, governments and communities.
We are leaders in private sector contribution before, during & after disasters helping corporates, SMEs, governments and communities.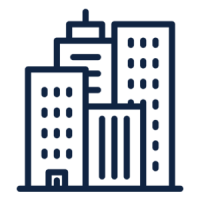 Building
Resilient Businesses
We support corporate leaders and micro,
small to medium owners to integrate
resilience into everyday business as usual.
Helping
Communities Thrive
We build social capital for resilience,
response and recovery including positive
outcomes from corporate goodwill.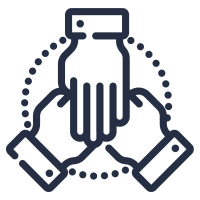 Leading
Collaborations
We connect government, corporates,
SMEs and communities for collective
impact outcomes before, during & after.
Building resilient businesses
Imagine the benefits to your business if you were ready to adapt to whatever disaster came your way?
Tailored to all business types our Resilient Ready solution will help in the before, during & after stages of natural or unnatural disasters.
Sign-up to hear about our next
RESILIENT READY™ program.
Helping communities thrive
Connect to participate in our
DISASTER GIVING collective.
Corporate giving gone bad can result in negative outcomes to your brand and the impacted community.
Our Disaster Giving program includes strategic plan development, existing goodwill audits or retainer support during disaster impacts.
Created to assist the many small and micro businesses impacted by the 2019/2020 Black Summer bushfire season, HASB matches needs to capabilities.
Visit Help a Small Biz for more.
The unfortunate reality is we face a future of more frequent, more destructive, compounding natural and man-made disasters than ever before.
Businesses, government and communities will struggle to thrive unless we start thinking differently and doing differently.
At C2C we know the benefits that come from working better together and when everyone knows the role they can play to build a resilient and thriving future for all.
While most focus is on natural disasters the reality is we live in a new world of interdependencies and innovation where the threat from unnatural disasters can be just as harmful.
As a result, the everyday threats to our communities and businesses exists not only from bushfires, drought, floods and pandemics but also from the likes of biosecurity, cyber attacks, industrial incidents and acts of terror.
Disasters are becoming the new norm, yet we still approach them in a traditional way – in silo.
At C2C we always take an all-hazards approach because more than 80 % of the processes associated with the preparedness, response and recovery for one type of impact will be relevant to every other.
‌ King‌ ‌Hit‌ ‌between‌ ‌the‌ ‌Economic‌ ‌Eyeballs‌ ‌ ‌ One‌ ‌thing's‌ ‌for‌ ‌sure,‌ ‌coronavirus‌ ‌has‌ ‌been‌ ‌the‌ ‌mother‌ ‌of‌ ‌all‌ ‌equalisers.‌ ‌ ‌ If‌ ‌the‌ ‌prolonged‌ ‌drought‌ ‌didn't‌ ‌slowly‌ ‌ring‌ ‌every‌ ‌ounce‌ ‌of‌ ‌profit‌ ‌from‌ ‌your‌ ‌business,‌...
read more