Our social impact
Why our commitment is important to us
At corporate2community (C2C) we are a proud certified social enterprise.
Every day, we deliver towards our commitment of building resilient businesses, helping communities thrive and leading multi-stakeholder collaborations.
We achieve this by 'thinking differently' and 'doing differently' when it comes to before, during and after natural or unnatural disasters.
Read below to learn some of our social impact achievements.
Our social impact commitment
Reinvest 50%
of our profits
We reinvest 50% of our profits into supporting community (including business community) preparedness, resilience and recovery.
'Pay' or 'Paid'
to participate
We activate a 'Pay to Participate' or 'Paid to Participate' model to ensure vulnerable groups are not economically restricted or impacted.
Employ local
team members
We employ local community-based personnel as an extension of our C2C team to build capabilities in communities right from day one.
3 logo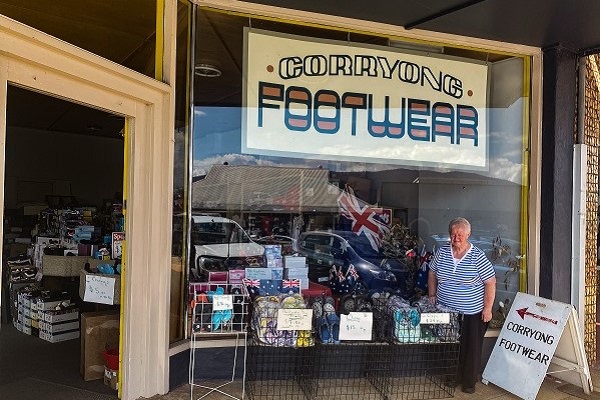 Donated to building national resilience
Ways we're building resilience
Braidwood NSW
Co-designed grants
Our Co-designed Grants Program is a solution to help communities that want support to create new programs and apply for funding for these programs. When we collaborate with a community to co-design a grant program, we always include a paid role within the community. This builds local capabilities in resilience from day one.
We support communities to:
Create a new program
Apply for funding for the program
Implement the program
Acquit the program
Build local capabilities in resilience
Bairnsdale VIC
Help a Local Community
Help a Local Community is a solution developed by C2C to support resilient and thriving communities by offering them a FREE 30-minute phone chat with us to brainstorm quick solutions to their needs. We work with any community irrespective of their size or location.
Working across all types of natural and unnatural disasters, we help communities in need to:
recognise local gaps and vulnerabilities
embrace and build local capabilities and opportunities
build community-led resilience and recovery
share our knowledge, experience and contacts
Wandong VIC
50 Communities Project
Our 50 Communities Project focused on how the small things can make a big difference in the quest to build disaster resilient communities. We asked community members to tell us what products or services would help their community before, during and/or after a disaster and then we connected them with businesses who could provide what they needed as part of their social commitment.
Our experience showed how Australian communities know what they need to be more resilient to future challenges and there needs to be a better way of connecting them to the businesses who can help.
Some examples of needs that were matched are:
Grant writing help for a neighbourhood house
Internet dongle for a community centre
Emergency Ready Kits for the vulnerable members of a community
Thermal Camera for a volunteer fire brigade
BBQ for an local emergency management committee to help with their fundraising
Myrtleford VIC
Help a Small Biz
Help a Small Biz is an online platform for small businesses impacted directly or indirectly by disasters in Australia who need help and assistance to keep trading or get back up trading again. It works by matching what they need with skilled volunteers who can help them.
When disaster strikes, small businesses are often the forgotten group missing out on funding, grants and meaningful assistance from charities and governments. Help a Small Biz has helped small businesses with:
Marketing & Communications
Social Media
Graphic Design
Web Design
Grant Writing
IT Support
Business Coaching & Strategy
Our social impact solutions